How the Pandemic Can Make Your Team Stronger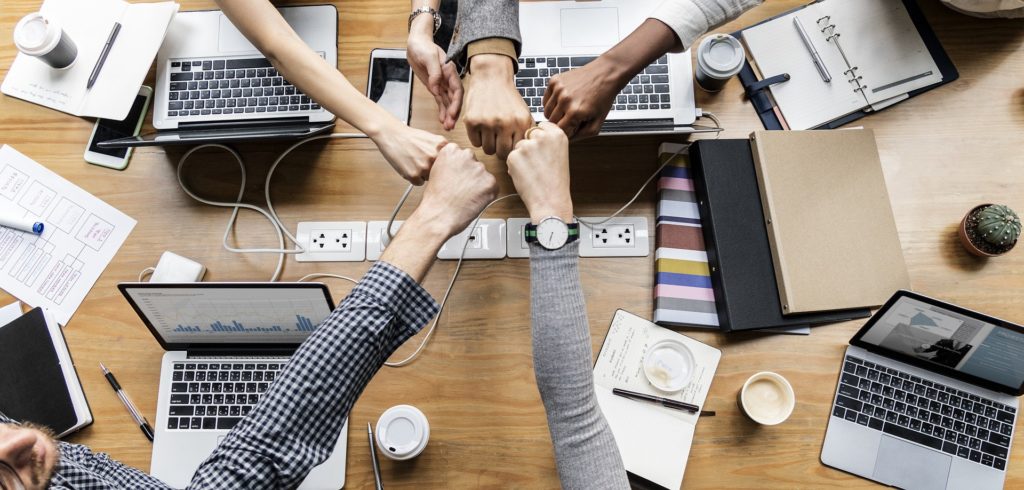 It's often remarked that adversity breeds resilience, creativity, and character. This holds true not only for individuals, but for teams and organizations, as well. Certainly, the COVID-19 pandemic has brought its fair share of adversity, including disruptions to productivity; shake-ups to team dynamics; ongoing mental health concerns, including anxiety about contracting the disease; and beyond. Yet many teams have already seen how the "new normal" may in fact make them stronger, more productive, and more innovative than ever before.
How about you? Have you found that the pandemic has caused you to jettison old habits or dated practices that were holding you back? Has your team developed some new rhythms and processes that allow you to work more efficiently, to deliver superior products, or to be more supportive of each other in the workplace?
In truth, there are many ways in which the pandemic might make your team stronger. Let's take a closer look at just a few of them.
How COVID-19 is Strengthening Teams

Increased agility.
With more and more employees working remotely, and with a high level of uncertainty even in the most stable of work environments, many teams have learned to be more agile, nimbler on their feet. For example, rather than having lengthy in-person meetings, companies are adopting shorter check-ins over Zoom. Rather than plan all their projects for the next 12 months, teams are focusing more on one- or two-month "sprints," prioritizing tasks according to urgency. This increased agility is something many teams will benefit from even if/when we return to some semblance of pre-pandemic normal.
Greater collaboration.
You might assume that the shift toward mostly remote work environments would cause teams to become more siloed. Actually, a lot of the businesses we've worked with have expressed the opposite: Their employees feel more freedom than ever before to collaborate across departments, finding it easy and comfortable to do so in quick Skype chats or Zoom breakout sessions. This propensity toward collaboration is definitely something for teams to hold onto.
More empathy and understanding.
Have you had the experience of one of your children wandering into the middle of a big Zoom meeting, or a howling dog disrupting a conference call? Here's the thing: Most of us have been there. We're all just trying to do the best we can, making the most of this strange new work environment. And as such, most of us are more willing than ever to extend grace and compassion to the folks we work with.
Trust and accountability.

Many team leaders have wrestled with these issues; if everyone is working remotely, how can standards of accountability be enforced? The good news is that most employees really seem to have figured out how to stay on-task autonomously. They know that they're accountable for the effort they put in, and that failure to do their job can impact the whole team in an adverse way. Also note that leaders and managers are getting better and better at clearly articulating team goals and individual expectations.

Increased candor.

One additional way in which teams are getting stronger is in increased candor. In small group Zoom calls and one-on-one Skype meetings, employees feel empowered to offer honest feedback, including constructive criticism they may not have voiced in a more traditional work setting. This is great news for leaders and managers, who can use this candid feedback to build their businesses better than ever.

These are just a few ways in which we see teams getting stronger, tougher, more flexible, and more productive. We hope to see many of these trends continue well into the future.

Any questions? We'd love to talk with you. Reach out to WhiteWater Consulting at your next convenience.
Social media:
Looking for a COVID-19 silver lining? Here are some ways in which the pandemic might actually make your team better than before.